✔️ SAVE MORE TIME
Don't want to spend all day cooking? Save time during the early morning rush hour, or just make your life easier in the kitchen. This slicer is perfect for everybody, there is no better time to cook healthy. Skip ordering takeout food and cook some healthy delicious greens in minutes!
With this functional and helpful vegetable cutter, you have everything in one handy set! As simple as space-saving as it gets!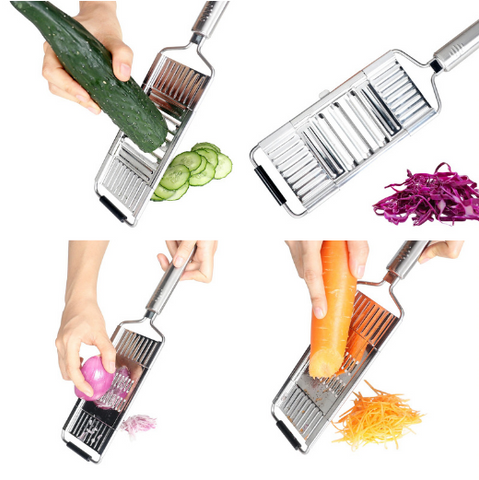 ✔️ FAST COOKING & TIME SAVER
This multi-purpose vegetable slicer can be used for slicing, grating, and shredding. Brilliant and well made, easy to use, and fast chopping with very sharp blades. It's a real timesaver for food prep, perfect for cutting veggies, making salads, wavy chips for kids, use it for cheese, chocolate, carrots, eggs, squash, potatoes well, mostly anything, really. You'll love having this handy little tool to help you with all your kitchen prep work!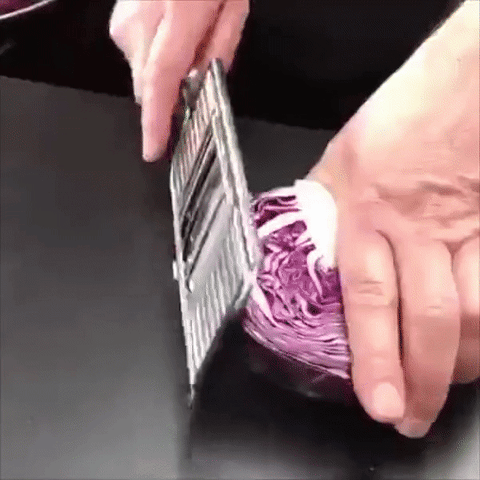 ✔️ HOW TO USE YOUR SLICER?
The hand grater is available in 2 different sets. Set A contains 3 interchangeable blades and set B contains 4 interchangeable blades. All the blades are changeable easily by hand. If you are wanting to slice something small then use the safety holder to have more control and safety. Run your food over the blades and let the slicer do the hard work. While using the slicer, push the food downward towards the blade rather than pulling towards you. You will find evenly sliced food every time!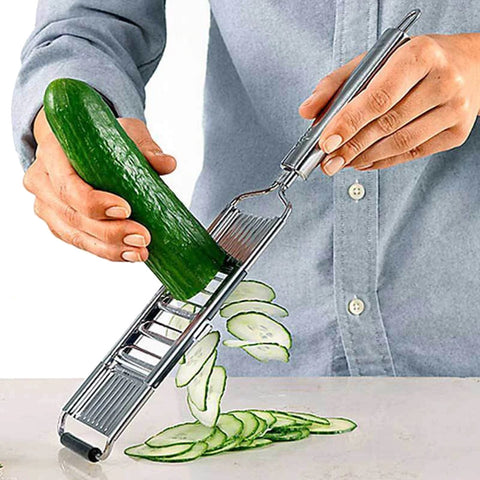 ✔️ HIGH-QUALITY MATERIAL
The handheld grater is made of high-quality stainless steel with sharp edge and hard texture. The heavy and sturdy stainless steel frame is more durable than an ordinary plastic slicer. The non-slip rubber grip prevents the grater from sliding, makes it safer to us. Hook and loop on handle for easy storage.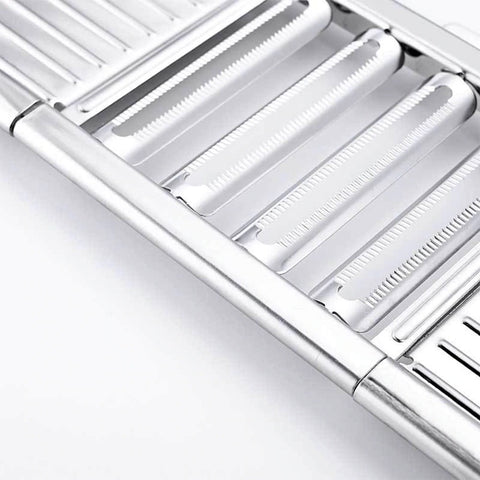 ✔️ EASY TO CLEAN
Cleanup of our slicer is very simple. Just remove the blade and wash them under running water or with a cleaning brush. We suggest cleaning using a brush to properly remove residue left on the cutter.
✔️ Material: stainless steel
✔️ Feature: eco-friendly
✔️ Easy to use
Package includes
1 x Slicer Frame
1 x Handle
4 x or 3 x Blades (depending on set)
Product Details
Product Size: 35.5 x 8.5 cm
Color: Silver